---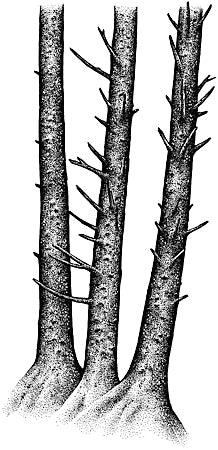 Approximate Size:  3" x 6.25"
Available in unmounted only.
Mossy Trunks (Large) 373I is the larger sibling to Mossy Trunks (Small) 372F.
The designer, Kevin Nakagawa, he can never have enough trees and Tree Trunk Trio 088F has been one of my favorite designs for 20 years at this time. Kevin felt it was time for a 2.0 version of that design when he was looking at a photograph of a grove of trees that had mossy covered branches. The photo was taken at an hour when fog/mist surrounded the trees and he knew that he wanted to attempt a scene like that at some point in time so this design was born.