---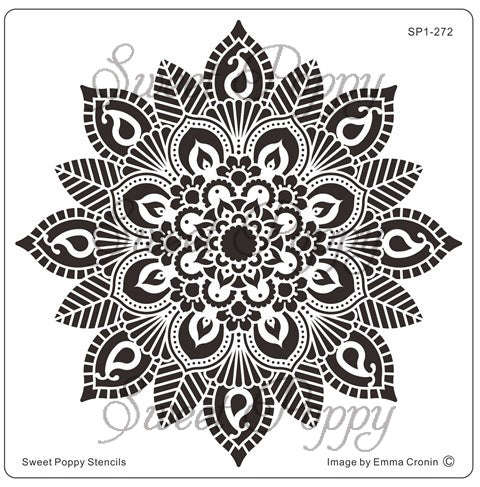 The Mehndi Flower is a must-have to be in your collection, it is so versatile and detailed that once used will always be a great favorite to return to, then to use the SPD 104 Buddy die in conjunction with it brings the image to another level. 
Size: 125 x 125 x 0.4
License & Copyright Image by Emma Cronin.

Made in the UK.