---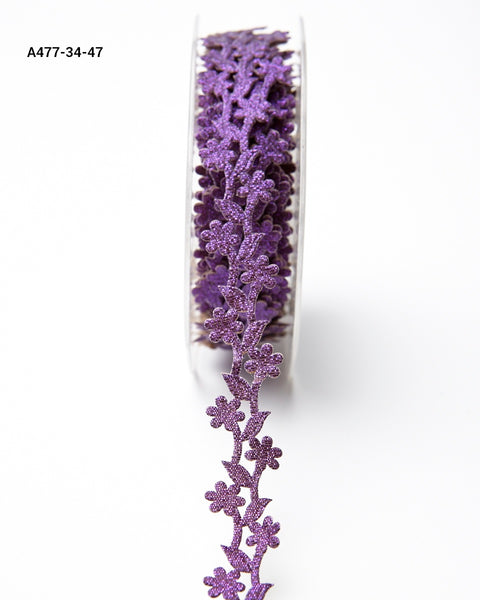 100% Polyester
Sold by the Yard
The 3/4 inch glitter flowers have an acrylic glue backing that allows you to stick it on every kind of surface, from cloth, to plastic, to clothing. The glitter flowers add a fun, but glamourous touch to any project. Perfect for everything from cards and scrapbook to decorating wedding favors. 
*Note: The adhesive ribbon has a backing covering the acrylic glue on the back of the ribbon. This must be peeled off in order to apply the ribbon as an adhesive. 
If you like Washi Tape you're gonna love our Adhesive Ribbon!