---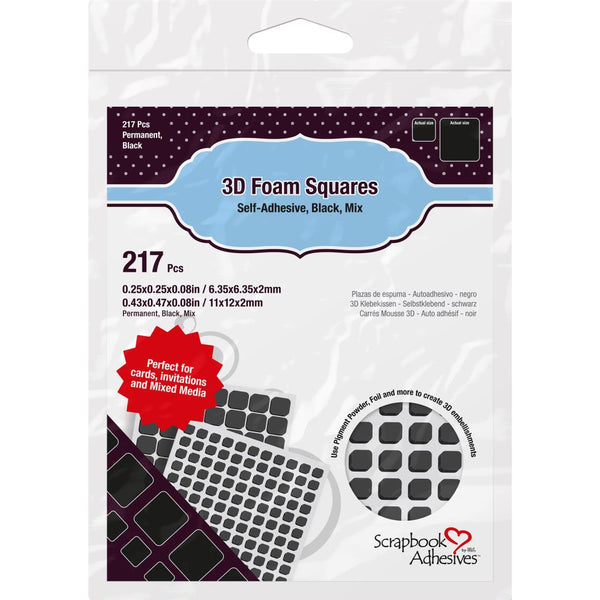 These high-density Black 3D Foam Squares will ensure strong permanence, ease-of-use, and great dimension for any scrapbook page.
Use our Black 3D Foam Squares for dark papers or shadow boxing - keep the attention on what's popping off the page, not what's behind it!
Enjoy both the Regular and Small sizes in our Black 3D Foam Square Variety Pack.
63 regular (0.5x0.5x0.08in / 11x12x2mm)
154 Small (0.25x0.25x0.08in / 6,35x6,35x2mm)
Create 3D effect
Great for layering
Easy release liner