---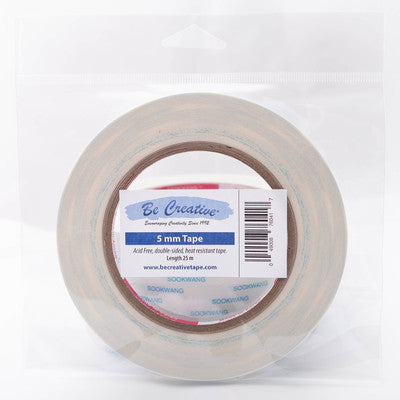 It is a premium, double-sided, super-sticky, acid-free adhesive tape. It is heat resistant and will not lift or curl when heated! Use it with a multitude of art materials such as: glitter, embossing powder, foil, micro beads, and flock.
Due to it's super-sticky quality it holds well when creating boxes, cards, and scrapbook pages and works with many materials.
It comes in a variety of sizes, each roll contains: 25m (approximately 27 yards).
For use in the signature-trademarked technique Burnished Velvet that Deanna Pannell of Glitter Ritz co-created with Haroldine Wingfield.
Deanna and Haroldine combined their products and skills to create this fabulous technique of applying glitter over tape.