---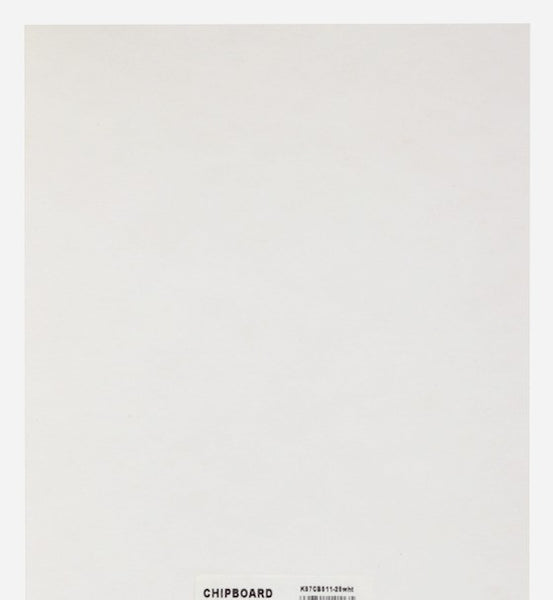 Medium Weight Chipboard is sturdy enough to be painted, stamped and sanded yet thin enough to be cut by many die-cutting machines. Each sheet is acid-free and safe to use with photos and precious keepsakes.
Grafix chipboard sheets come to you completely bare so you can dress them up however you would like! Paint, ink, stamp sand distress the cover with paper fibers and fabric, stitch, die-cut, layer and even create a handmade album. The possibilities are endless!
This chipboard sheet is white on one side and brown on the other.
Measures approximately 1mm thick. Acid free.