---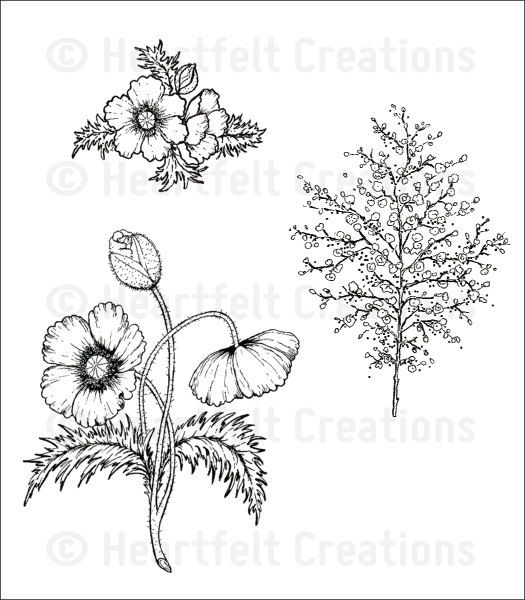 A wispy spray of Baby's Breath will find a home in dozens of floral projects. A tiny cluster of poppies blossoms is perfect for creating backgrounds, borders, or accents in cards, layouts and mixed media applications, while a freshly cut stem of poppies is equally ready for action.
These stamps are part of the Blazing Poppies Collection. We recommend purchasing the Blazing Poppy die, Deluxe Flower Shaping Kit and Blazing Poppy Paper Collection to complement these stamps. These are cling stamps, ready to use with the Acrylic Blocks.
Product Info:
Approx. Image Size:
1. Baby's Breath: 2.25" x 3"
2. Cut Stem: 3" x 3.5"
3. Cluster: 2" x 1.5"