---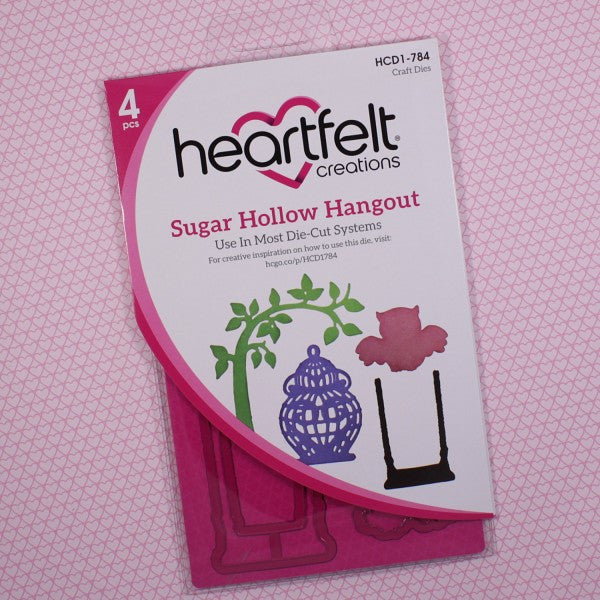 "Whoooo" doesn't love a sweet and charming wide eyed owl...especially when it can be found perched on a branch, sitting on a swing or nestled near a decorative ornamental birdhouse! This collection of delightful dies when paired with the coordinating cling stamps make cute and whimsical embellishments for cards, layouts and even altered art pieces!
These dies are part of the Sugar Hollow Collection and pair with the Sugar Hollow Hangout Cling Stamp Set.
Approx. Image Sizes:
1. Owl: 1.75" x 2.5"
2. Ornamental Bird House: 3.0" x 2.0"
3. Tree: 4.0" x 4.5"
4. Swing: 2.75" x 2.0"