---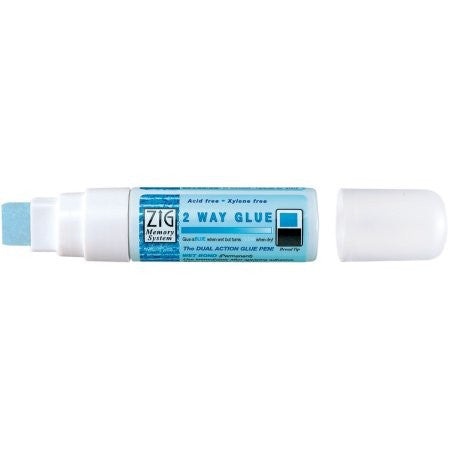 2 Way Glue, Broad Tip
ZIG 2 Way Glue is formulated to create either a temporary or a permanent bond for glitter, embellishments, collages, scrapbooking, journaling, and endless other crafts – without the mess!

Five unique marker nibs make the glue perfect for any type of project – from fine, detailed work to wider, tougher surfaces. Featured in the ZIG Memory System, 2 Way Glue is water-based, photo-safe, acid-free, and xylene-free.

To form a permanent bond for your gluing project, apply 2 Way Glue to an object or surface and quickly stick while the color is blue. For a temporary, tacky bond, wait for the color of the glue to turn clear before sticking objects together.