---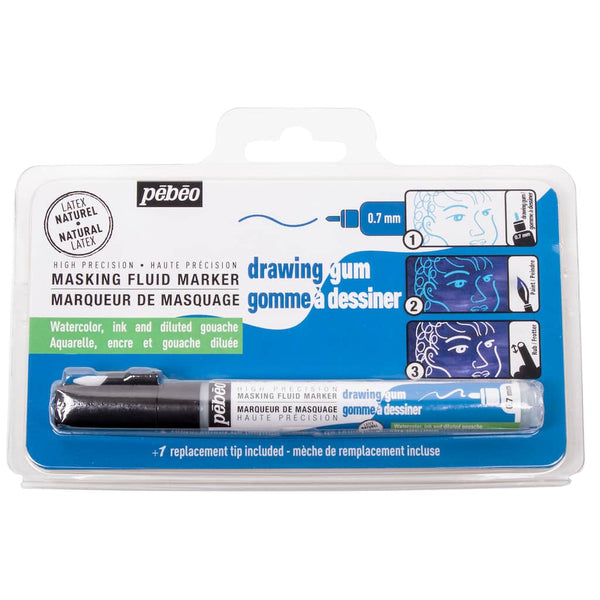 This drawing gum is a high precision marker for the masking of specific areas in watercolour, ink and diluted gouache artwork. The 0.7 mm plastic tip allows for fine, clean, continuous applications.
Details:
Blue
0.7 mm tip
Includes a replacement tip
Care & Usage:
Film is easy to remove using a finger or an eraser within 1 week following application. If residue forms on the tip, remove excess with your finger. After use, remove the tip from the marker and clean it using warm water. Preferably use the marker within 6 months after first use. Store horizontally.