---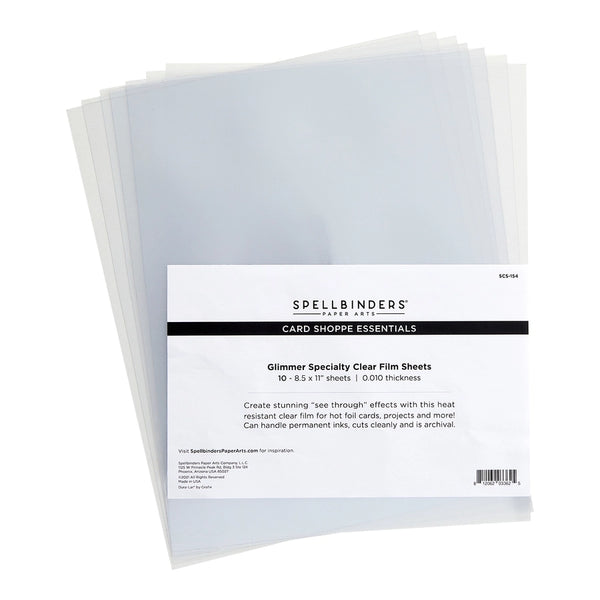 Create stunning "see-through" effects with this heat-resistant clear film for hot foil cards, projects, and more!
Can handle permanent inks, cuts cleanly, and is archival.
This heat-resistant clear film was designed to work on your Glimmer Hot Foil System and is perfect for adding hot foil elements to your projects. The sheets come packed with tissue in between to avoid scratching. Size: 8.5"x11"
*Please note This package is sold individually.