---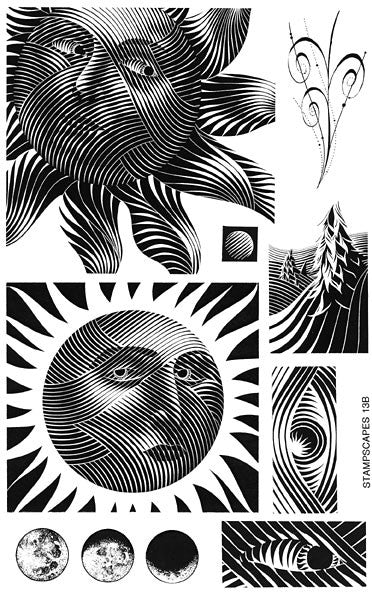 SUNS. Two different suns. Large and powerful. Use them whole or in parts.
FULL MOON, GIBBOUS MOON, AND CRESCENT MOON.
More sizes of these phases. PLANET SPOT. EYES. "The Eyes Have It". FLOWING LANDSCAPE. SQUIGGLE.
Sheet is approximately 8.5" x 5.5". Stamps are assorted sizes.
Unmounted Stamps Sheet (Red Rubber only).