---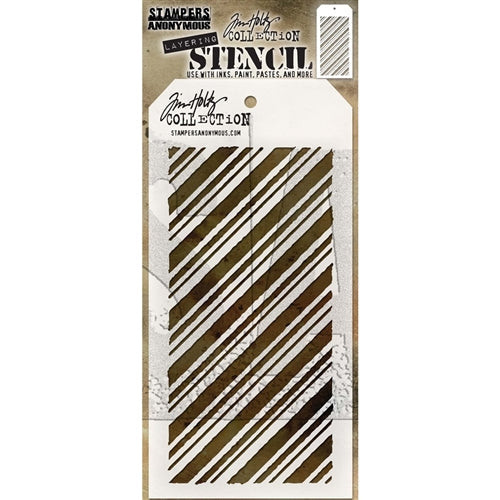 There is no doubt the versatility of stencils makes them the latest must-have tools. Tim Holtz has designed these stencils so that they are a little more imperfect as a way to add texture and imagery.
Use these stencils to layer inks, paints, stains - so many creative ways to use them to enhance your projects.
Tag-shaped stencil measures 4 1/8" x 8 1/2", with a convenient hole in the top to attach with a Cable Binder Ring (sold separately).