---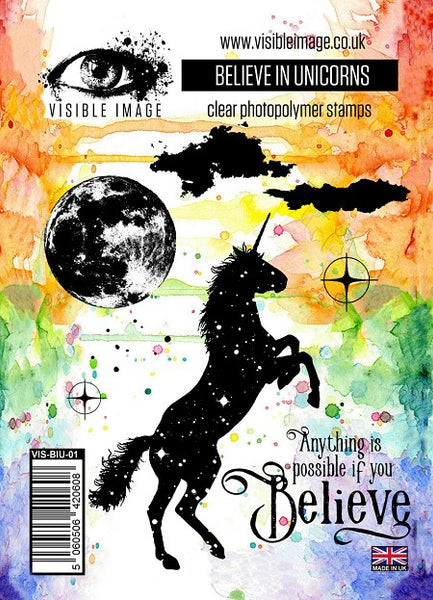 A magical unicorn with stunning accessory stamps and an inspiring sentiment. Do you believe… ?
Measurements:
unicorn 10.5cm x 4.5cm
moon 4cm x 4cm
larger cloud 5cm x 2.5cm  small cloud 5cm x 1cm
believe quote 6.5cm x 4cm
larger orb 1.75 x 1.75cm  small orb 1.25cm x 1.25cm
inky splats 2.5cm x 1.75cm
Awesome clear photopolymer stamps, deeply etched for perfectly stamped images. Designed by us and made in the UK.