---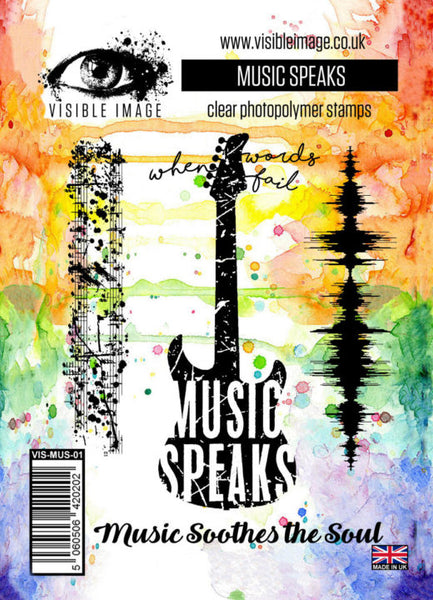 Superb guitar stamp design with a brilliant sound wave stamp, sentiment and a few bars of grunged up music!
Measurements:
Guitar 11cm x 5cm
Sound wave stamp 9.5cm x 3cm
Grungy music 10cm x 2.5cm
Music soothes the soul sentiment 8.5cm x 1cm
Awesome clear photopolymer stamps, deeply etched for perfectly stamped images. Designed by us and made in the UK.