---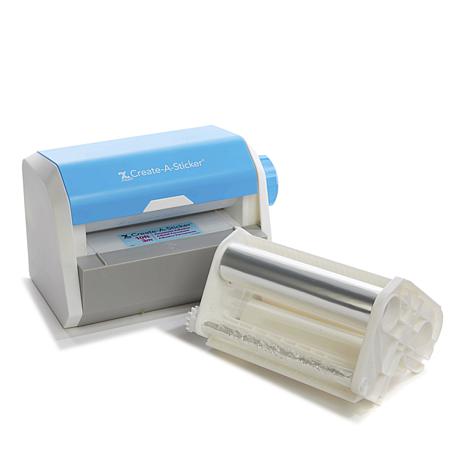 This easy-to-use machine puts a uniform layer of adhesive on any item. No batteries or electricity required. Great for card making or larger pieces being used in scrapbooking.
The little sticker machine makes stickers out of die-cuts, photos, ribbon, tags and much more up to five inches wide. Refill cartridges available in both permanent and repositionable adhesives.
Features: No mess use, small and light weight, easy drop in cartridge replacement, acid free, edge to edge permanent adhesive coverage, no heat, electricity or batteries required, instructions.
This 9x9 inch package contains an adhesive roll that measures 18 feet long and 5 inches wide.