---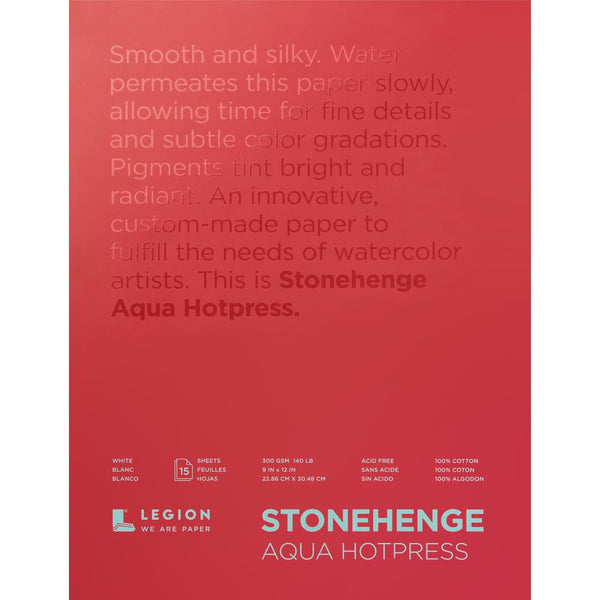 An innovative, custom-made paper to fulfill the needs of watercolor artists. This package contains 15 9x12 inch sheets. Acid-free. Made in the USA.
Making possibilities a reality is why Stonehenge Aqua came to be. Watercolor is all about possibilities. Because it's not just about beautiful paint. There's another factor: a wonderfully, whimsical element - water. Together, they allow for form and flow, chaos and connection, beauty, and structure. Wet-on-wet or wet-on-dry, it has a wonderful crispness that anchors beautiful work across every task and technique. Blending is effortless, lifting is no longer a chore. It welcomes masking while never relinquishing the control you both demand and desire. Bright colors dry bright. Blocks or sheets, it's a flat paper that dries flat.
Suitable for calligraphy, intaglio, letterpress, pen, and ink, pastel and charcoal, silkscreen and watercolor. It is 100% cotton and acid-free.